80's Themed New Years Eve Party at Hartlepool RFC
Thursday 31st December 2009
Hartlepool 'Old Boys' RFC are are hosting an 80's themed fancy dress party this New Years Eve.
You can re-live this sensational decade with a fantastic 80ís disco and a dynamic performance from
Dionne Andreís Absolute 80ís
. This tribute band, in full 80ís get up, help re-create this fabulous musical era with brilliant live versions of the decades biggest hits from Bananarama, Madonna and Dexy's to Depeche Mode, Culture Club and Human League. Plus many many more!!
And of course 80's fancy dress is the order of the night.
Tickets are
£20
(includes disco/live entertainment/buffet) and are available from the lounge at Hartlepool RFC.
The closing date for the hottest ticket in town this New Year is Monday 21st December.
Welcome 2010 in ultimate 80's style this New Years Eve.
For more information contact Liam Lester at lestro87@hotmail.com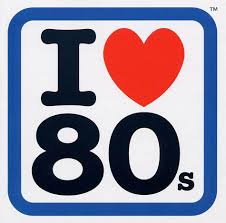 You may optionally give an explanation for why this post was reported, which will be sent to the moderators along with the report. This can help the moderator to understand why you reported the post.